IVVN and IDRC Fellowship Programme dissemination event
21 June 2022
Online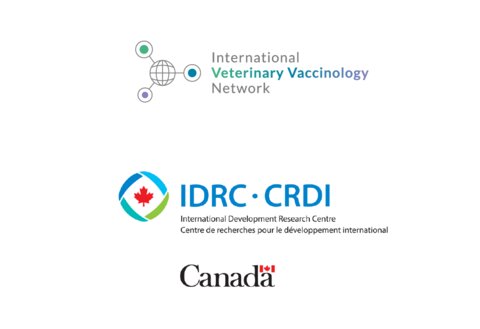 In 2020, the IVVN, in partnership with the Canadian government's International Development Research Centre (IDRC), launched a fellowship programme for women postdoctoral researchers from low- and middle-income countries. Funding was awarded to six projects focusing on the development of vaccines for livestock and zoonotic diseases.
Join us on Tuesday 21 June at 13:00 UK time to hear about each of these exciting projects and the impact each fellowship has had on the professional development of the fellows. Audience members will be able to ask the fellows questions about their projects during a question-and-answer session and there will also be a panel discussion after the presentations to focus on broader themes such as supporting women early career researchers in veterinary vaccinology. The event will be chaired by Dr Timothy Connelley, IVVN Director, and Wendy Manchur, Senior Program Specialist at IDRC.
You can watch the webinar on demand here. An edited recording will be available soon.
Programme
Time
Item
13:00 − 13:10
Welcome and introduction
13:10 − 13:30
Identification and characterization of circulating coronaviruses and host receptor diversity in non-human primates
Dr Mercy Yvonne Akinyi, Institute of Primate Research, Kenya
13:30 − 13:50
Use of immunopeptidomics to inform development of the next generation of tropical theileriosis vaccines
Dr Amany Hassan, Alexandria University, Egypt
13:50 − 14:10
Development of a nanoparticle Aeromonas hydrophila vaccine for tilapia aquaculture in India
Dr Sreeja Preetham, Kerala University of Fisheries and Ocean Studies, India
14:10 − 14:30
Surveying Salmonella antigens for use in a bacteriophage-based vaccine enabling homologous and heterologous protection and colonization-inhibition effect in poultry
Dr Angela Makumi, International Livestock Research Institute, Kenya
14:30 − 14:35
Break
14:35 − 14:55
Use of molecular epidemiology of bovine Staphylococcus aureus and Streptococcus agalactiae to guide vaccine development and improved control measures for contagious mastitis in Brazil
Dr Laura Oliveira, Federal University of Rio de Janeiro, Brazil
14:55 − 15:15
The production of plant produced Newcastle disease virus like particles for poultry and other avian species
Dr Tanja Smith, Council for Scientific and Industrial Research, South Africa
15:15 − 15:50
Panel discussion
15:50 − 16:00
Closing remarks
ivvn virtual events