FUNDING - GSK Scholarships for Future Health Leaders 2018-19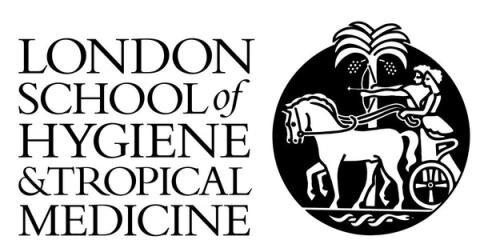 Three scholarships are offered to support the training and development of the next generation of leaders in global health, and strengthen the capacity of health systems and health-related research in Africa.
These highly competitive scholarships are available to applicants intending to study on a one-year, full-time, London-based MSc programme at the London School of Hygiene & Tropical Medicine.
Award Details
Each scholarship will cover:
tuition fees, including any mandatory field trip fees, and
a tax-free stipend (living allowance) of GBP16,750.00.
Eligibility Criteria
To be eligible for these scholarships, applicants must
be nationals of, and resident in, countries in sub-Saharan Africa; and
intend to return to sub-Saharan Africa on completion of their MSc year at the School; and
confirm in writing that they would not otherwise be able to pay for the proposed programme of study; and
meet the School's minimum English language requirements; and
hold a first degree at either a first or upper second class equivalency level, and
hold an offer of admission for 2018-19 for one of the School's 17 London-based MSc programmes of study.
Preference will be given to applicants who demonstrate (in their application documentation) the potential to make significant contributions to public health and/or health-related research in Africa.
The scholarship deadline is midnight (GMT) on Sunday 18th February 2018. For more information, and to apply, click here.