BactiVac Catalyst Funding for Pump-Priming Projects - Round 6
Deadline: 10 July 2022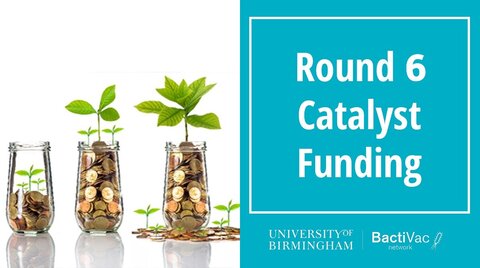 Round 6 of BactiVac Network catalyst funding for pump priming projects is now open.
Funding is available to support BactiVac members in bacterial vaccinology to explore new approaches and strategies to advance their vaccines in partnership with LMICs and industry, and acquire the data to support substantive funding applications.
More details
Full details about the call are available on our website.
For all queries, please email: bactivac [at] contacts [dot] bham [dot] ac [dot] uk.
fundingopps