GCRF Networks Vaccinology Course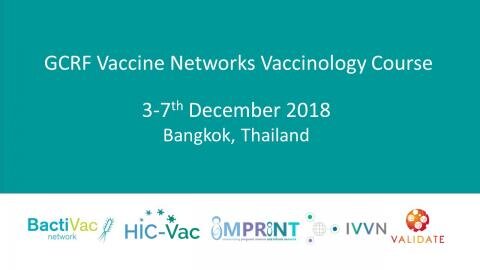 We are pleased to announce the GCRF Vaccine Networks (IVVN, BactiVac, HIC-Vac, IMPRINT & VALIDATE) are running a veterinary and human vaccinology course in association with the United Nations Food and Agriculture Organisation (UN FAO), through the European Commission for the Control of Foot and Mouth Disease (EuFMD), from Monday 3rd to Friday 7th December 2018 in Bangkok, Thailand.
The IVVN will sponsor 20 scholarships for post-graduate students and early career researchers from the UK & ASEAN countries to attend the course.
For more information, and to apply for a scholarship, please click here.
Applications should be submitted to Francesca [dot] Ziolkowska [at] ed [dot] ac [dot] uk by 9th September 2018.
We look forward to receiving your applications!