June Newsletter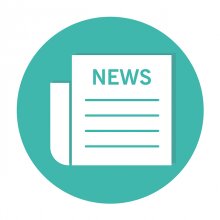 The June edition of the International Veterinary Vaccinology Network Newsletter is available here.
Excitingly, we will be hosting our second conference in collaboration with the UK Veterinary Vaccinology Network on the 9th & 10th January 2019 in The Tower Hotel, London, UK – please save the dates in your diary! The newsletter also contains details of the IVVN funding calls that are currently open, including a pump-priming grant call and a call for workshop proposals. In addition, the IVVN are supporting LMIC researchers to attend the 6th European Veterinary Immunology Workshop and the Frontiers in Human and Veterinary Antibody Discovery Meeting – more information and application deadlines are detailed in the newsletter. We have also welcomed two new members of staff to the IVVN Network Management Team and have updated our privacy policy to comply with the General Data Protection Regulation (GDPR).
There are many fantastic events coming up in the next few months, including the International Congress on Tropical Veterinary Medicine and the EuFMD Open Session 2018: Increasing Global Security in the Supply of Effective FMD Vaccines. External funding opportunities include MRC UK-Indonesia Joint Partnership on Infectious Diseases and OWSD IDRC Fellowships for Early Career Women Scientists.
The newsletter also contains news, publications and job vacancies from the veterinary vaccinology community.
If you would like a news story, event, publication, job vacancy or funding opportunity featured in our newsletter, please e-mail IVVN [at] roslin [dot] ed [dot] ac [dot] uk. We are also looking for researchers to take part in our blog - please get in touch if you would like to highlight your research to the veterinary vaccinology community.