PhD position on Vaccine development for warm water fish species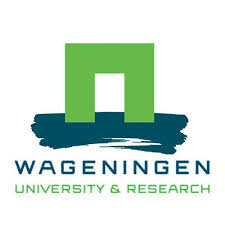 Interested in research for the development of innovative vaccination strategies? This interdisciplinary project will be at the interface of vaccine development, virology, microscopy, Comparative Immunology, and nanotechnology fields within the One Health concept. Curious and creative, you desire to integrate a dynamic research field and develop yourself within an innovative and interdisciplinary project? Then you might be interested in this PhD position.
Novel universal delivery systems for mucosal vaccination: a whole-body approach for application in warm water fish
Aquaculture is the fastest growing food-producing sector worldwide. However, aquaculture has to face the impact of infectious diseases and establishing prophylactic and therapeutic strategies is of utmost importance, especially within One Heath context. Currently, most effective vaccines for aquaculture species are delivered by injection. However, injection is associated with handling stress and local side effects. Although, mucosal vaccination of farmed fish, e.g. via immersion, would be preferred, it generally triggers only weak and/or short-lasting protection. The problem is that mucosal surfaces (skin, gills, intestine), have an intrinsic irresponsiveness referred to as 'mucosal tolerance'. The mechanisms underlining mucosal tolerance in fish and the conditions required to overcome tolerance are largely unknown. In humans and veterinary species, live recombinant viral vectors are very effective, representing the latest generation of mucosal vaccines.
Our interdisciplinary project combines novel vaccine technology never used in fish before with whole-body advanced high-resolution microscopy in the context of a long-standing collaboration between the laboratories of the involved Partners. This will allow us to 1) develop novel mucosal vaccines against warm-water fish pathogens, and 2) provide a whole-body analysis of vaccine delivery and mucosal responses to immersion vaccination in an adult fish.
For the in vivo selection of promising candidates and detailed analysis of mucosal response, we will use transgenic zebrafish marking relevant leukocyte subpopulations. Their small size and transparency, combined with high-resolution real-time microscopy, will allow visualization of antigen capture, leukocyte recruitment, antigen presentation, and cell-cell interactions at mucosal sites after vaccination. Finally, we will provide the proof-of-principle of the efficacy of selected candidates in a commercially relevant warm water species, common carp.
How to apply: You can only apply via the website of Wageningen University & Research https://www.wur.nl/en/Jobs/Vacancies.htm or https://www.academictransfer.com/en/. Please include a cover letter (max. 1 A4) with a statement of research interests, explanation of your motivation and suitability for the project, a CV, and names and contact information of at least two professional references who can document the applicant is self-motivated and can work
independently.
For additional questions regarding the project, you can contact Dr. Maria Forlenza: maria [dot] forlenza [at] wur [dot] nl. Applications via e-mails are not eligible.
Applications will be open until the 30th of August 2019. The candidate should be available to start preferably by the 1st of December 2019.