Vacancy: IVVN Industrial Liaison Officer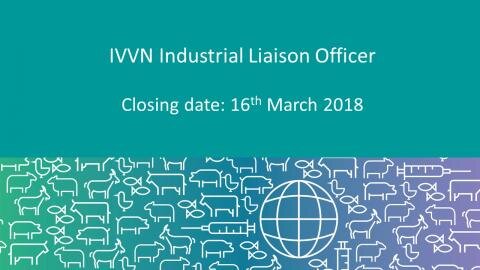 We have a vacancy for an Industrial Liaison Officer (ILO) to join the International Veterinary Vaccinology Network.
The ILO will i) identify mechanisms that will enhance greater collaboration between industrial and academic communities involved in veterinary vaccine development and ii) collate and provide single-point access to the currently available information/resources relevant to the field of veterinary vaccinology.
The main responsibilities of the post-holder will be to engage industrial partners through meetings and workshops and provide the IVVN management board with information regarding the best and most sustainable ways in which IVVN members from academia and industrial colleagues can form mutually beneficial research collaborations to meet the aims of the IVVN. This position will be based at The Roslin Institute, University of Edinburgh, Scotland but the job will entail extensive interactions with other industrial and academic partners both in the UK and LMICs. The position requires excellent organisational and inter-personal skills and experience in either a relevant scientific discipline (e.g. immunology, virology, bacteriology) and/or experience in a relevant industry/business environment.
For more information about this exciting position, and to apply, please click here. The closing date is 16th March 2018.