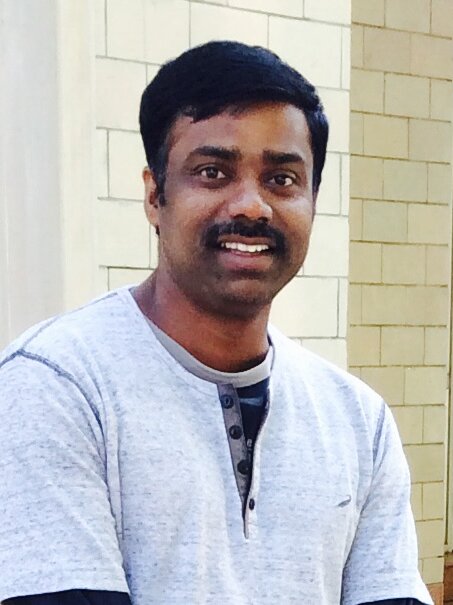 Assistant Professor
Kerala University of Fisheries and Ocean Studies
Biography
Dr Preetham Elumalai completed his Masters from the University of Madras, Chennai in 1998. He has qualified National Eligibility Test (NET) for Lecturership conducted by ASRB/ICAR/CSIR in the years 1998 and 2004. He took his PhD in Biochemistry and Molecular immunology from the Institute for Immunology, University of Regensburg, Germany, in 2011.
He did his post-doctoral research in the same University and worked on lectin glycomics. His research work on the genetic and epigenetic factors determining the heritability of twins in Kodhini populations is globally recognized.
He has authored more than 40 peer-reviewed articles in reputed international and national journals apart from several book chapters and has presented his works at more than 60 national and international conferences. He has won awards for the best paper and poster presentations and also received travel grants. He has also mentored several students in their post-doctoral, doctoral and graduate research in various disciplines of biological sciences. Dr Preetham has organized more than 15 sponsored symposiums and national training workshops in molecular, biochemical and immunological techniques. He holds editorial positions in national and international journals and is a member of many prestigious societies.
He has widely travelled more than 20 countries on various teaching and research assignments. He was awarded the prestigious Indian National Science Academy fellowship (2017) for Deputation of Indian Scientists Abroad (LMU, Munich, Germany) Under Bilateral Exchange Programme and has won a Marine Alliance for Science and Technology for Scotland (MASTS, 2019) visiting fellowship to visit Aberdeen University, Scotland.
Research interests
1) Unveiling fish lectins in innate immune defense (fish immunology/vaccinology).
2) Evaluation of cost-effective feed additives as immunostimulants and development of functional feeds for fish health.
3) Effect of environmental pollutants and Immunonano toxicology effects of nanoplastics in marine ecosystems.
4) Proteomics and functional genomic approach for the analysis of pathomechanisms of different aquatic diseases.
5) Application of nanotechnology for the regulation of nutrient uptake in fish using nutrigenomic approaches. Genetic regulation of gene expression across tissues, time and environments.