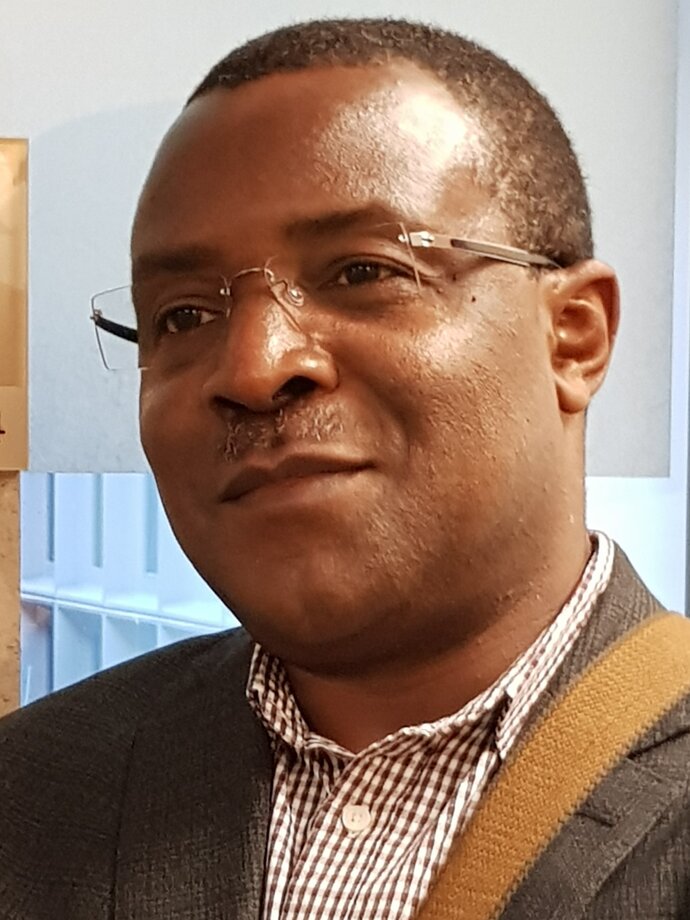 Senior Program Specialist
International Development Research Centre, Canada
Biography
Victor Mbao, an animal health scientist, is the Livestock Vaccines Innovation Fund's (LVIF) Senior Program Specialist based in Nairobi, Kenya at the International Development Research Centre. Victor has postgraduate training in tropical animal health, veterinary epidemiology, parasitology, and tick-borne disease control. He has worked as the Program Manager of the Global Alliance for Livestock Veterinary Medicines (GALVmed) funded upgrade of an East Coast fever vaccine manufacturer in Malawi. Previously, he was team leader of a livestock disease control project that introduced the first East Coast fever immunization program in Zambia's southern province and also headed the Vaccine Production Unit at the Central Veterinary Research Institute in Lusaka, Zambia.
He holds a PhD in veterinary science from the Ghent University and Institute of Tropical Medicine (Antwerp), as well as a bachelor of veterinary medicine from the University of Zambia. The research was on Theileria parva sporozoite stabilates for immunisation.
Check out LVIF profile https://www.idrc.ca/en/initiative/livestock-vaccine-innovation-fund
Research interests
1. Development, improvement and commercialisation of livestock vaccines. 2. One health. 3. Food security.
Projects you're working on
We fund vaccine development research. The vaccines are targeted at smallholder livestock farmers in Low and Middle Income Countries.
Host species
Cattle
Pigs
Poultry
Zoonoses
Pathogen
Parasites
›
Theileria parva