Afrigen Biologics and Vaccines & Afrivet
On Thursday 9th November 2017, we had the pleasure of meeting Dr. Renate Lamprecht and Dr. Caryn Fenner from Afrigen Biologics and Vaccines, and Dr. Riaan Du Preez from Afrivet. The work of both of these South African companies may be of interest to members of the International Veterinary Vaccinology Network.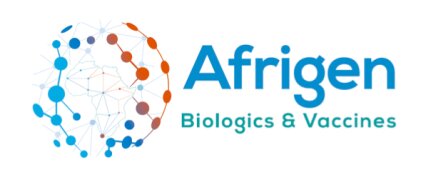 Afrigen are a start-up company based in Cape Town, South Africa. They established in 2014 and became operational in mid-2016, and currently have a team of seven people working on biologics, vaccines and adjuvants. Afrigen have projects on the development of human vaccines for tuberculosis (TB) and human immunodeficiency virus (HIV), both of which are prevalent in sub-Saharan Africa. Furthermore, they are the first adjuvant formulation centre on the African continent. Afrigen generate adjuvants for both human and animal vaccines, and they have a number of veterinary medicine projects. Advantages of adjuvants to the veterinary vaccine community include:
Adjuvants reduce the number of vaccine doses and immunisations required (this is particularly advantageous to farmers)
Adjuvants can broaden the response of a vaccine, for example, by increasing protection across a number of different pathogen serotypes
Adjuvants can increase the stability of a vaccine and therefore, negate the requirement for a liquid nitrogen cold chain
Afrigen are interested in two forms of next generation adjuvants: emulsions (e.g. water-in-oil and oil-in-water formations) and immunostimulatory molecules (e.g. stimulation of toll-like receptors (TLRs)). Afrigen are formulating adjuvants to increase the efficacy of vaccines for a number of diseases including East Coast Fever and Brucellosis, and for anti-tick vaccines in cattle and autogenous bacterial vaccines in poultry. Afrigen have a diverse range of partners including GALVmed, MCI Sante Animale, ClinVet, Bill & Melinda Gates Foundation and the International Livestock Research Institute. They are keen to establish new partnerships to develop, understand and test adjuvants for veterinary vaccines.

Afrivet, established in 2000, is the seventh largest animal health company in South Africa. They provide stockowners with affordable, cost effective products, and distribute these products to many companies across sub-Sahara Africa. Furthermore, Afrivet is passionate about effective primary animal healthcare and improving the knowledge and skills of farmers on the ground is key to achieving this. Afrivet provide livestock handlers with an introductory training course on primary healthcare, as well as more than 30 modules, which follow onto that covering various basic disease, production and reproduction and have a number of different reporting systems to support stockowners.
An example of one of their support systems is an app called the Daily Observation Chart (DOC). The DOC app allows stockowners to monitor and record the health of their animals, and seek veterinary assistance if required. The daily observation includes monitoring five key areas of the animal: the condition of the head, the condition of the body, movement, what goes in and what comes out. Farmers input the information on these five areas into the app and a database records the details in real-time. If the animal has disease symptoms, the app will inform the farmer of the next step, or a vet will visit the farm to investigate further/deliver treatment. This system is in place across South Africa, and are being piloted in Zambia and Kenya.
Both Afrigen and Afrivet are seeking new veterinary projects/partners. If you are interested in discussing a project with them, please contact them using the details below.
Dr. Renate Lamprecht: renate

[dot]

lamprecht [at] afrigen

[dot]

co

[dot]

za
Dr. Caryn Fenner: caryn

[dot]

fenner [at] afrigen

[dot]

co

[dot]

za
Dr. Riann Du Preez: riaan

[dot]

dupreez [at] afrivet

[dot]

co

[dot]

za
Dr. Renate Lamprecht will be speaking at our first scientific meeting in Kenya on the 26th and 27th March 2018.