Development of multivalent Rift Valley fever vaccines: challenges and achievements
30 June 2022
Abstract
Rift Valley fever (RVF) is endemic in large parts of the African continents with devastating impact on livestock and livelihood of affected communities. The establishment of solid herd immunity through vaccination of livestock is recognized as an effective way of controlling RVF epidemics.
Cattle and small ruminants being the livestock species requiring RVF vaccination, the incorporation of RVF vaccine into combination vaccines against commonly and regularly used vaccines (SGP, PPR or LSD) could build the necessary RVF herd immunity. The development of combined RVF based vaccines represents an interesting and promising solution to increase vaccination coverage, to reduce number of injections and administration costs, making the vaccine affordable for small-scale livestock producers (SSPs).
MCI Santé Animale and IDRC collaborate for the development and adoption of combination trivalent RVF-SGP-PPR and bivalent RVF-LSD vaccines for small ruminants and cattle, respectively.
The Project findings revealed a viral interference, between capripox viruses (sheeppox and lumpy skin disease virus) with Rift Valley fever virus (RVFV), that was investigated in vitro and on target animals, as well as the successful development of a safe and efficient combined live PPRV/RVFV vaccine.
This webinar presents a brief history of the multivalent RVF vaccines development including challenges and achievements, through two presentations:
Presentation 1: In vitro and in vivo study of the interference between Rift Valley fever virus and sheeppox/lumpy skin disease viruses (Youness Es-Sadeqy).
Presentation 2: Evaluation of a combined peste des petits ruminants and Rift Valley fever live vaccine in sheep and goats (Dr Zahra Bamouh).
Youness Es-Sadeqy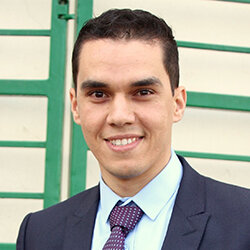 Mr Youness Es-Sadeqy graduated with a master's degree in microbiology and biological engineering from the Hassan II university of Casablanca, Morocco, in 2017. Mr Es-Sadeqy has worked at MCI Santé Animale for over 4 years as head of the virological production and R&D project manager. He works on the development of veterinary combined inactivated vaccines and studies the multivalent live-attenuated vaccines interference. He is a young researcher with a deep background in microbiology, cell culture, molecular biology, specific immunity assessment, vaccines development, and the implementation of novel technologies for the viral antigens production and purification. For the last 3 years, he has contributed to the development of several live and inactivated multivalent vaccines.
Zahra Bamouh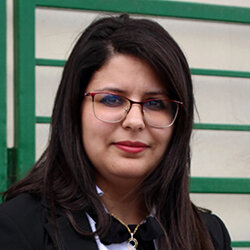 Dr Zahra Bamouh received her undergraduate degree as a veterinarian from the Agronomic and Veterinary Institute Hassan II, Morocco in 2014. She has been working at MCI Santé Animale for 8 years as head of in vivo quality control laboratory. In parallel, Dr Bamouh is a researcher and the R&D Project Coordinator in MCI Santé Animale. She has developed several challenge models on animals for vaccines testing. She is also working on the development and control of vaccines (multivalent inactivated, live and recombinant). She is also currently a Ph.D. student working on animals testing in several pathologies including Rift Valley Fever, Peste de Petits Ruminants, Lumpy Skin Disease, Camel Pox Virus, Bluetongue virus and Dichelobacter nodosus.