Improving influenza vaccines for animal and human health
9 November 2022
This webinar was jointly hosted by the International Veterinary Vaccinology Network (IVVN) and the United States Animal Vaccinology Research Coordination Network (USAVRCN). The webinar was presented by Dr Constantinos S Kyriakis from Auburn University in Alabama, United States, and the session was chaired by Professor Brian Perry on behalf of the IVVN and Professor Steven Geary on behalf of the USAVRCN.
Abstract
Influenza A viruses (IAVs) pose a significant threat to both public and animal health. Seasonal influenza outbreaks, caused by constantly drifting viruses, and the potential of the emergence of novel zoonotic IAVs with pandemic potential necessitate the development of broadly protective vaccines. Current human and animal influenza vaccines albeit protective against homologous viruses, often fail to elicit robust immune responses and protection against even slightly antigenically distinct viruses. While several novel vaccine platforms, from virus-like particles (VLP), to viral vectors and mRNA vaccines, have been tested in both pre-clinical and clinical trials, they have failed to increase vaccine-induced protection. A crucial step in advancing universal influenza vaccine approaches is the development of broadly protective immunogens that exploit novel design vaccine and adjuvant platforms to elicit a wider breadth of protection against the two surface glycoproteins of IAVs, the hemagglutinin (HA) and neuraminidase (NA). In this presentation, we will discuss recent developments in so-called universal influenza vaccine strategies and novel adjuvant formulations, currently tested in animal models, with potential use in both animal and human health, and their prospective ability to induce long-term cross-protective humoral and cellular immune responses.
Dr Constantinos S Kyriakis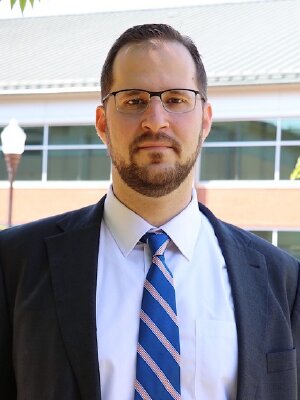 Dr Kyriakis received his DVM from the Aristotle University of Thessaloniki in Macedonia, Greece in 2004 and his PhD in virology and vaccinology from the Laboratory of Virology, Faculty of Veterinary Medicine, Ghent University, Belgium in 2009. Between 2011 and 2013, he was an adjunct lecturer at the Faculty of Veterinary Medicine at the University of Thessaly, where he taught virology, immunology and viral infectious diseases to veterinary students and was co-PI in an EU-funded research project investigating the epidemiology of influenza in swine following the 2009 H1N1 pandemic. He moved to the US in 2013, first as a postdoctoral research fellow at Emory University and then as postdoctoral research associate at the University of Georgia, where he worked for the NIH/NIAID Emory-UGA Center of Excellence for Influenza Research and Surveillance (CEIRS). In April 2018, Dr Kyriakis joined Auburn University as an Assistant Professor at the Department of Pathobiology, College of Veterinary Medicine. He is also an affiliated faculty member at the Center for Vaccines and Immunology (CVI) at the University of Georgia. Influenza A viruses have been his primary research interest for over 18 years. His lab at Auburn University is currently studying (a) Original Antigenic Sin following influenza infections in the porcine model, (b) influenza virus evolution, adaptation and reassortment in vitro and in vivo, (c) disease pathogenesis and transmission interactions of swine and human influenza viruses in pigs as, as well as (d) development and testing of novel influenza vaccines in the porcine model.