Africa Week: agri-food transformations for Africa
Last Friday, the University of Edinburgh's Easter Bush campus hosted a morning of lively discussions on agricultural research in Africa. The event, called 'Agri-food Transformations for Africa', formed part of Africa Week, which celebrates the university's connections across the African continent.
The event was jointly organised by Supporting Evidence-Based Interactions (SEBI), the Centre for Tropical Livestock Genetics and Health (CTLGH), the Global Academy of Agriculture and Food Security (GAAFS) and scientists at the Roslin Institute.
A panel discussion highlighted the challenges facing livestock research in Africa and its implementation. The four panellists – Dr Liam Morrison (Roslin Institute), Prof Andy Peters (SEBI), Dr Thumbi Mwangi (Washington State University) and Dr Rebecca Callaby (CTLGH) – agreed that long-term multidisciplinary projects are needed to bring together research on animal nutrition, genetics, diseases and responses to the environment.
Panel discussion (L-R: Rebecca Callaby, Thumbi Mwangi, Andy Peters and Liam Morrison, chaired by the Roslin Institute's Mazdak Salavati)
The discussion followed a series of flash talks, which started with Dr Oluyinka Opoola from CTLGH, who spoke about her work on dairy farming in Rwanda and strategies for improving productivity.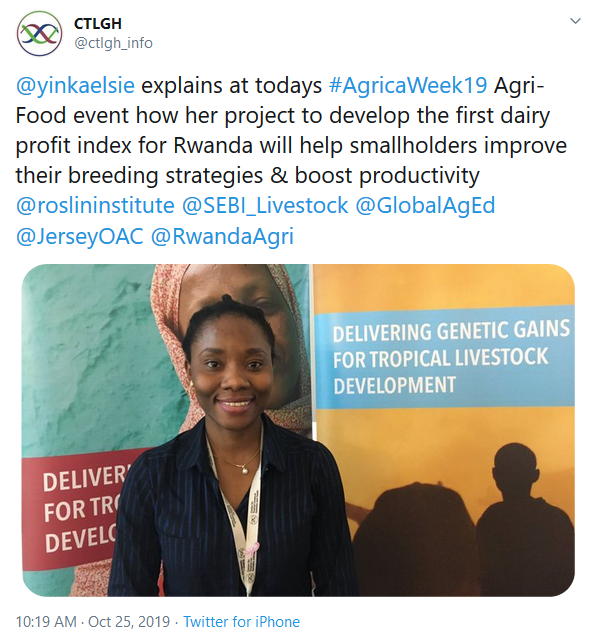 IVVN member Prof Ross Houston spoke about genomic tools for improving Nile tilapia, an important fish species in commercial aquaculture in Africa.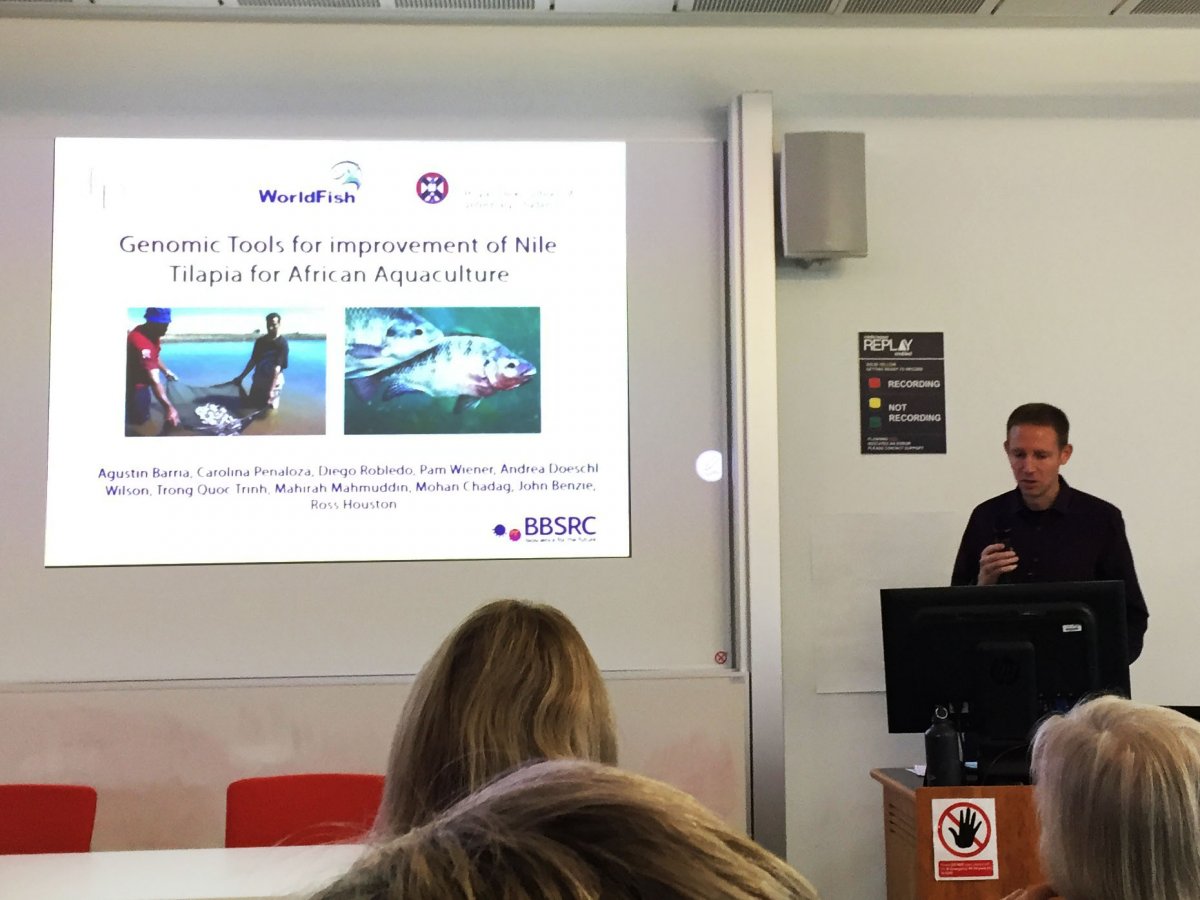 Ross Houston presenting at the event.
Other speakers at the event included CTLGH's Dr Emily Clarke, Prof Alan Duncan from GAAFS, and Dr Theodora Tsouloufi from SEBI.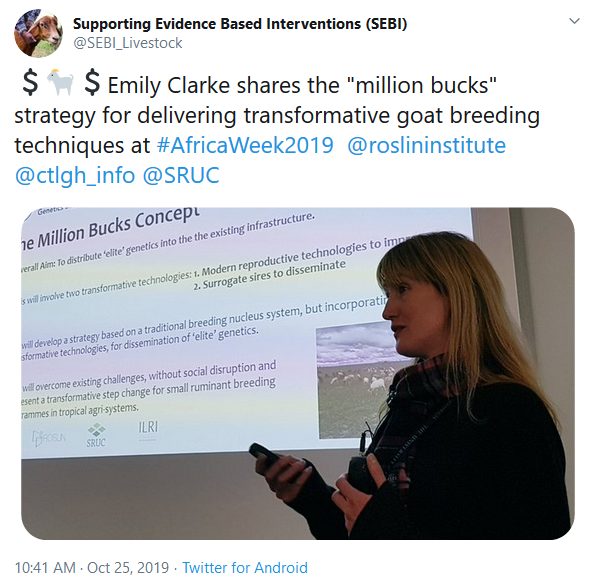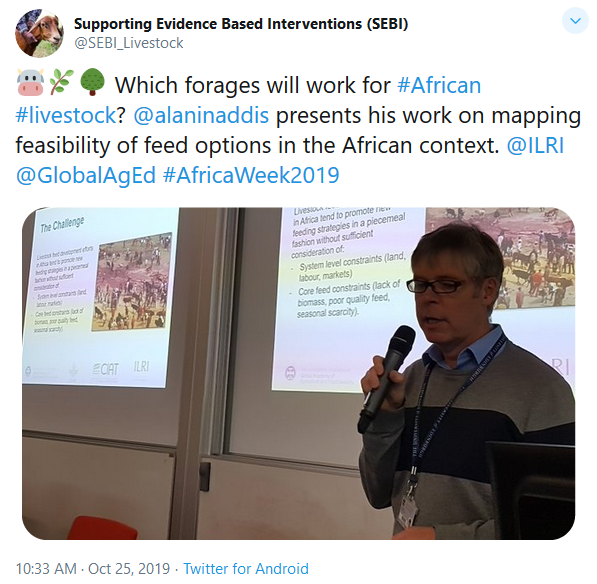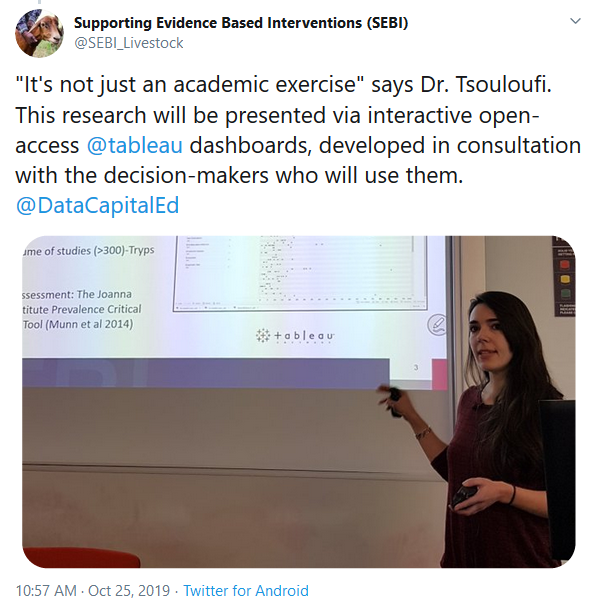 The event was also an opportunity to share news about the IVVN African Schools Outreach Programme with researchers from across the campus.
You can find all the tweets from the event in this Twitter moment compiled by SEBI.