European Veterinary Vaccinology Workshop May 2018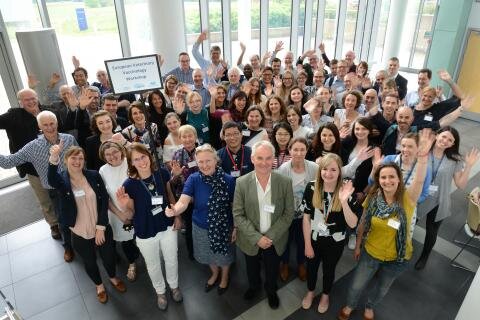 The European Veterinary Vaccinology Workshop took place from 21-22 May at the Roslin Institute in Edinburgh, UK. The workshop was hosted by SAPHIR, PARAGONE and the UK Veterinary Vaccinology Network.
A total of 73 early career and senior scientists and other members of the animal health profession from both public and private organisations participated in the workshop, which was organised to provide integrated and up-to-date knowledge on the challenges facing the development of effective veterinary vaccines. ​
Click here to view the minutes from the workshop.
​Click here to watch the recorded presentations.