Launch of US Animal Vaccinology Research Coordination Network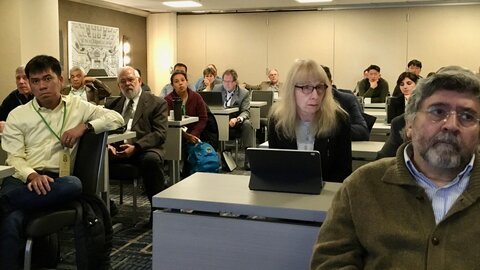 The Center of Excellence for Vaccine Research (CEVR) at the University of Connecticut's Department of Pathobiology and Veterinary Science has been designated by the US Department of Agriculture (USDA) as the National Center for animal vaccine coordination under the title 'US Animal Vaccinology Research Coordination Network' (USAVRCN).
The USAVRCN is modeled broadly on the UK Vaccinology Network and the International Veterinary Vaccinology Network (IVVN), and looks forward to interacting closely with them for the benefit of US members and the international community.
The USAVRCN comprises academic, government, and corporate vaccine researchers brought together on a formal basis to identify current and future vaccine needs and opportunities in the US, and to collaboratively set broad goals and priorities for addressing them.
Network policy and programmatic recommendations will be communicated annually to the USDA leadership to assist them with the development of future research initiatives and program funding at a national level.
USAVRCN organization is structured around working groups focused on target-species and topically-relevant themes. Network leadership is provided by the Chairman, Dr Steven Geary, and the Network Coordinator, Edan Tulman, with guidance from a Board of Directors.
The inaugural meeting of the USAVRCN was held on 2 November 2019 in Chicago, Illinois, where approximately 100 attendees gathered to learn more about the network's vision and to comment on priorities and future directions. Keynote lectures were presented by Dr Roy Curtis from the University of Florida, who spoke about 'Animal vaccines – current availability, future needs and technologies to deliver', and Dr Dan Rock from the University of Illinois Urbana Champagne who spoke about 'Challenges for African swine fever vaccine development'.
For more information, please visit the USAVRCN website.
networks