Interview with Bent Frandsen, CEO of ExpreS²ion Biotechnologies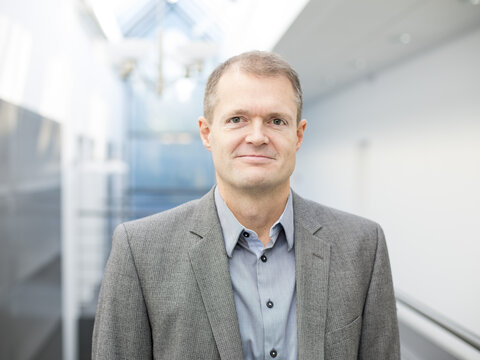 We spoke with IVVN member Bent Frandsen about ExpreS²ion's involvement in an EU consortium to rapidly develop a COVID-19 vaccine.
Can you tell us about ExpreS²ion and the services provided by the company?
ExpreS²ion Biotechnologies ApS ("ExpreS²ion") is a Danish biotech company which was founded in 2010 and specialises in the development and production of recombinant proteins for novel vaccines and diagnostics.
What platform is used to produce these recombinant proteins?
We use a Drosophila S2 insect cell expression system, known as ExpreS², to produce recombinant proteins. The ExpreS² system is regulatory validated for clinical supply and, in collaboration with the Universities of Oxford and Copenhagen, the platform was used to generate two new malaria vaccine candidates which are currently in Phase I/IIa clinical trials.
How is ExpreS²ion contributing to the worldwide efforts to develop a COVID-19 (SARS-CoV-2) candidate vaccine?
At the beginning of February 2020, amidst the spread of COVID-19, ExpreS²ion established a consortium consisting of six partners to develop a COVID-19 vaccine candidate. Consortium members are ExpreS²ion, Wageningen University, University of Leiden, University of Tübingen, University of Copenhagen and AdaptVac. Importantly, the consortium members are world-leading experts in their respective fields, covering all relevant areas of research and vaccine development. At the end of February 2020, the consortium was successful in obtaining €2.7 million of EU Horizon 2020 funding to support a clinical COVID-19 vaccine development programme.
How will the consortium develop the candidate vaccine?
We will utilise ExpreS²ion's Drosophila S2 insect cell expression system to generate recombinant protein antigen and then, using AdaptVac's virus-like particle (VLP) technology, we will apply the antigen to the surface of the VLP, creating a high density, conjugated protein which can induce a strong, long lasting immune response. The complimentary expertise of the consortium members will be crucial for rapid development of the vaccine candidate.
What is the anticipated timeline for the project?
The timeline for the project is ambitious – funding was awarded at the end of February and preclinical work is now underway to generate the material in insect cells and trial protein production systems. Shortly we will move to in vivo testing and we aim to perform a Phase I/IIa clinical trial at the beginning of 2021.
covid-19 covid-19 blogs