Interview with Dr Volker Gerdts, Director and CEO of VIDO-InterVac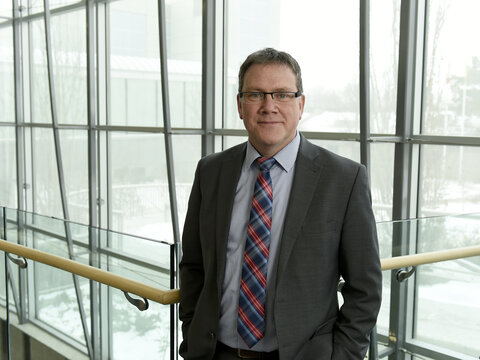 We spoke with Dr Volker Gerdts about VIDO-InterVac's work on developing and testing a subunit vaccine against SARS-CoV-2.
Can you tell us about VIDO-InterVac?
The Vaccine and Infectious Disease Organization – International Vaccine Centre (VIDO-InterVac) is a world-class research institute of the University of Saskatchewan dedicated to the development of vaccines for the protection of human and animal health. We currently have a talented team of approximately 150 personnel working on diseases which affect humans, livestock and poultry.
How is VIDO-InterVac contributing to the worldwide efforts to develop a COVID-19 (SARS-CoV-2) candidate vaccine?
VIDO-InterVac was the first laboratory in Canada to isolate the virus using a clinical sample from Sunnybrook [Hospital, Toronto] and the first to establish a ferret model to test vaccine candidates and therapeutics. We started work on a subunit vaccine in early January when the SARS-CoV-2 sequence was published and since then, the vaccine has been made at lab scale, purified, and testing is currently being performed in ferrets. In addition, we are also in the process of establishing other animal models, including hamster and cat models.
What are the next steps for the vaccine you are developing?
The next steps are to test the safety of our vaccine candidate and then we hope to begin clinical trials in Q4 2020. Furthermore, VIDO-InterVac was awarded an additional $12 million from the Government of Canada to build a GMP manufacturing facility in our containment level 3 facility to allow us to produce vaccines for Canada. We aim to have this facility available within the next year.
Has this approach been used for other diseases?
Yes – using the same approach we recently developed a vaccine for Middle East Respiratory Syndrome (MERS) and other human viruses, for example, respiratory syncytial virus (RSV) and Zika. In addition, VIDO-InterVac previously developed coronavirus vaccines for cattle and pigs.
Can the services provided by VIDO-InterVac be utilised by other research groups, companies or new collaborators?
Absolutely – our facility is a national facility located in Saskatoon. We perform contract research work for companies and collaborators in Canada and around the world, including testing of vaccine candidates, antivirals and therapeutics. The manufacturing facility will also be an asset for all of Canada to access. It is part of VIDO-InterVac's mandate to work with others so if you would like to discuss this further, please visit vido.org for more information.
covid-19 interviews covid-19 blogs