National Veterinary Research Institute, Vom, Nigeria
Introducing the National Veterinary Research Institute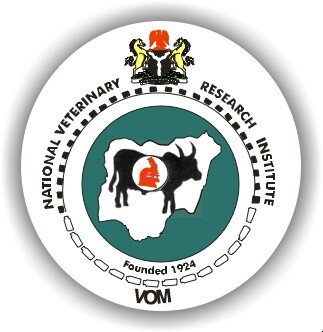 The National Veterinary Research Institute (NVRI) was established in 1924, with an initial mandate to combat the Rinderpest outbreaks that had devastated Nigerian cattle populations in the late 19th and early 20th centuries. Within the first year NVRI was producing anti-rinderpest hyper-immune serum, becoming a pioneering institute in the production of veterinary biologicals and therapeutics in West Africa. The current mandate of the NVRI has expanded to encompass a broad range of activities to support animal production and health in Nigeria and beyond. This includes:
research into all aspects of animal diseases, treatment and control
development and production of animal vaccines, sera and biologicals to meet national and regional demand
provision of surveillance and diagnosis of animal diseases in Nigeria
the introduction of 'exotic' livestock to improve egg, meat and milk production
provision of support services to poultry and livestock farmers
provision of training in veterinary laboratory technology, animal health and production technology.
At present, NVRI comprises the Central Diagnostic Laboratory (CDL) at Vom and a network of 23 outstation laboratories spread across Nigeria. The NVRI is also the FAO Regional Laboratory for Avian Influenza and Other Transboundary Animal Disease for West and Central Africa.
Vaccine research at NVRI
There are six independent research departments at NVRI: virology, bacteriology, parasitology, biochemistry, applied biotechnology and the Regional Laboratory for Animal Influenza and Other Transboundary Animal Diseases. Research from across the different departments contribute to the portfolio of vaccine-related research activities which is supported by facilities in a biotechnology laboratory complex (equipped with a range of facilities such as PCR, qPCR, tissue culture facilities etc.), a BSL-3 facility (enabling work with highly pathogenic organisms) and a modified BSL2 laboratory complex used for FMD and Animal Influenza research. At present there are over 300 qualified researchers with expertise in microbiology, biochemistry, pharmacy and bio-technology (not all involved in vaccine research). The research programmes on vaccine development at NVRI are driven by national and regional priorities, government policy, private sector demand and informed by the data relating to important endemic diseases (e.g. Pest des Petits Ruminants (PPR), Foot-and-mouth disease (FMD), rabies and brucellosis and Contagious Bovine Pleuropneumonia (CBPP)) generated by the NVRI through its diseases surveillance work.
Some examples of research projects being undertaken by scientists from NVRI are briefly described in the boxed text (Box 1 and 2). For further information on these highlighted research projects and/or other research ongoing at NVRI please contact either Dr Maryam Muhammad, Director/Chief Executive (maryam [dot] muhammad [at] nvri [dot] gov [dot] ng) or Dr Ocholi (rbocholi [at] yahoo [dot] com).
Vaccine production at NVRI
Currently, NVRI produces nineteen vaccines against a range of viral and bacterial pathogens:
| Vaccine | Pathogen(s) | Host species | Formulation |
| --- | --- | --- | --- |
| Rabies | Rabies lyssavirus (Flury Low Egg Passage) | dogs | live attenuated |
| Rabies | Rabies lyssavirus (Flury High Egg Passage) | cats | live attenuated |
| Anthrax | Bacillus anthracis | cattle | live attenuated spores |
| Infectious necrotic hepatitis (Hantavac) | Clostridium novyi | cattle, sheep, goats | killed |
| Blackleg | Clostridium chauvoei | cattle, sheep, goats | killed |
| Contagious Bovine Pleuropneumonia (CBPP) | Mycoplasma mycoides | cattle | live attenuated |
| Haemorrhagic Septicemia | Pasteurella multocida | cattle, sheep, goats | killed |
| Fowl Typhoid (Salmonella gallinarium) | Salmonella gallinarium | poultry | live attenuated |
| Fowl Cholera | Pasteurella multocida | poultry | killed |
| Newcastle Disease | Newcastle disease virus (intra-ocular B1 strain) | poultry | live attenuated |
| Newcastle Disease | Newcastle disease virus (LaSota strain) | poultry | live attenuated |
| Newcastle Disease | Newcastle disease virus (Komarov strain) | poultry | live attenuated |
| Newcastle Disease | Newcastle disease virus (I – 2 strain) | poultry | live attenuated |
| Brucella | Brucella abortus S19 | cattle | live attenuated |
| Infectious Bursal Disease (Gumboro) | IBD virus | poultry | live attenuated |
| Fowl Pox | Avipoxvirus | poultry | live attenuated |
| Peste des Petits Ruminants (PPR) | PPR virus | sheep, goats | live attenuated |
| Sheep and Goat Pox (SPP and GTP) | SPP and GTP virus | sheep, goats | live attenuated |
| Lumpy Skin Disease (LSD) | LSD virus | cattle | live attenuated |
The NVRI provides vaccines to both the public (i.e. state and federal governments) and private sectors. Vaccines for major trans-boundary diseases such as PPR, CBPP and rabies are procured by both state and federal governments to support mass veterinary vaccination programmes, whilst other vaccines, such as the FMDV and NDV vaccines, are predominantly sold to local farmers either directly or through agri-product vendors. A total of 63 staff are employed in the vaccine production units at NVRI (Figure 1) and in 2018 they generated a total of 57, 213, 910 vaccine doses. Reflecting the huge economic impact of Newcastle disease, the NDV-LaSota vaccine accounts for nearly a quarter (22%) of that figure. However, demand for all veterinary vaccines in Nigeria remains high and exceeds the current manufacturing capacity at NVRI. There are ongoing active discussions regarding the need to increase production capacity at NVRI and avenues to engage partners from the private sector to help increase both manufacturing volume and commercialization to meet the market's needs are currently being explored. In common with other vaccine producers NVRI is also trying to modify its packaging to enable the production of vials that contain smaller number of doses that are more suited to the needs of small-scale farmers.
Many of the vaccines produced by NVRI have been developed using local strains (e.g. Hantavac clostridial vaccine) so as to induce protection against the clinically relevant strains that local livestock will be exposed to. This is critical to the efficacy of vaccines used within Nigeria and through its disease surveillance and diagnosis work, the NVRI continues to isolate and characterize local strains of pathogens (e.g. NVRI holds a repository of local pathogen isolates including Avian influenza, African Swine Fever, NDV and FMDV). Dr David Odion Ehizibolo from NVRI recently received an IVVN laboratory exchange award to visit Dr Anna Ludi (Pirbright Institute, UK) and learn novel techniques that can enhance the characterization of FMD viruses and vaccine induced antibody responses and so assist in ensuring that the vaccines produced by NVRI match (and so confer protection against) the strains of FMDV circulating in Nigeria.
Key to NVRI's disease surveillance and diagnosis activities are the 23 outstation laboratories which are distributed throughout Nigeria. These laboratories not only provide access to information regarding disease status across the country, but also serve as distribution points for the vaccines and provide reports on vaccine uptake. This network of laboratories allows the NVRI to integrate information on vaccine need, provision and use to try to align vaccine production with the demand of livestock keepers and governmental priorities. To ensure the quality of the vaccines produced, the NVRI participates in the PANVAC quality assurance accreditation scheme and regularly submits batches of vaccines for evaluation.
Communication with vaccine users
A key component of the work conducted by NVRI is ensuring the results of laboratory research can be effectively translated to products that can be practically applied on farms to benefit local end-users in Nigeria. The Research Extension and Liaison Services Division (RELSD) at NVRI undertakes a number of activities to fulfil this remit including the planning and completion of 'on-farm' adaptive research trials (OFAR) to validate technologies when they are applied in the context of standard husbandry practices. The RELSD is also responsible for working with local and national groups to ensure technologies are made available to farmers for mass adoption, monitoring and evaluating technology adoption, and utilization in the field. Furthermore, the RELSD conduct impact assessment surveys (including socio-economic impact) of technologies that have already been deployed. Some of this work is conducted through 'Adopted Schools and Villages' which showcase new veterinary health technologies (with the full participation of the communities) and are used as exemplars of how vaccines and other technologies can benefit livestock farmers and their communities.
Communication with end-users is also achieved through a range of other methods. These include (but are not limited to) the employment of liaison officers who spend time with local farmers to understand their needs and requirements, the training of local animal health workers who can provide support to livestock keepers in remote areas (where access to professional veterinary services are limited), production of a range of practical guides and health manuals addressing relevant veterinary health-care issues, and direct personal interactions with stake-holders through workshops/seminars and NVRI open days. In the past NVRI has also used radio programmes in a number of local languages - Hausa, Yoruba and Ibo on FCRN Kaduna, Ibadan and Enugu respectively - to reach livestock keepers across the country (and indeed the broader region with feedback coming from as far afield as Ghana!). NVRI also disseminates information on research, livestock health and production via publication of its annual reports, seminar series and CAB-archived Vom Journal of Veterinary Science. Additionally, these reports are transmitted to the OIE via the nation's Chief Veterinary Officer.
Looking to the future
The NVRI continues to make a huge contribution to animal health and production in Nigeria and further afield in West and Central Africa. Under the leadership of Dr Maryam Muhammad, there is a new cohort of internationally trained scientists with an enthusiasm for forging new collaborations to advance this crucial work. Together with the plans to expand vaccine production the NVRI is looking to the future with bold aspirations. With 28 IVVN members NVRI is well represented within the network and we hope that we can help these scientists meet these aspirations. If you would like any further information about NVRI and its work please contact either Dr Maryam Muhammad, Director/Chief Executive or rbocholi [at] yahoo [dot] com (subject: NVRI, body: Please%20mention%20the%20IVVN%20in%20your%20message) (Dr Reuben A Ocholi, Director of Research) - they would be delighted to talk to you.
institute blogs contributed_blog